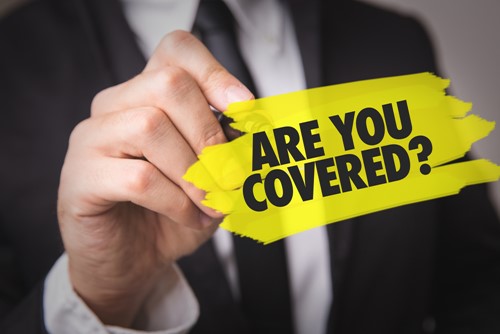 Image by Brasil Creativo from Shutterstock
If this is your first time owning a home, your mind is likely consumed with plans to replace the carpet or upgrade the appliances. You want to get the best deals and save money where you can. One area not to skimp, though, is in your homeowner's insurance. The last thing you want is to install the perfect spa bath only to have the sewer back up, and you find out your policy doesn't cover sewerage.
How can that be, you ask? Surprisingly, homeowner's insurance does not cover everything. In fact, there are lots of things you may believe it covers that are nowhere to be found in the policy. While some of these things might be small annoyances, others can devastate your carefully laid plans for the perfect house.
Here are some big-ticket items that your insurance may not cover:
Floods: Water overflowing your property or home comes from many sources: heavy rain, tropical storms, groundwater rising, seepage, sewer backup, or water pressure from saturated soil (called hydrostatic pressure). The National Flood Insurance Program (NFIP) generally does not cover leakage, seepage, sewer backup, or hydrostatic pressure unless a federally defined flood caused it.

Sewer back: While not covered by NFIP, you may request an added endorsement to cover aging sewer systems and backed-up storm drains. Otherwise, you're on your own for the cleanup and damages this causes in your home.

Mold: While posing significant home damage and health risks, mold can hide behind cabinets, in walls, under the floor, and in the insulation. With thousands of varieties, mold policies only cover infestations from specific species. These policies often have low upper limits, too, so the cost to remove it and repair the damage may fall to you.

Sinkholes, earthquakes, and shifting ground: Most policies exclude earth movement without specific riders. Your house may be located in an area that is prone to earthquake, mudslide, or sinkhole damage, so ask your insurance agent to provide the appropriate additions to your policy.

Termites: These wood and fiber-eating pests can destroy walls, floors, support beams, and other untreated wood in your home. Nationally termite damage repair is a multi-billion dollar business. Rarely do homeowner's insurance policies cover termites. Your home inspection should reveal the presence of termites, so negotiate with the seller for termite remediation before completing your purchase.
Other items your policy may not cover are bites from pets, especially exotic animals or certain dog breeds, and accidents from high-risk toys such as trampolines and pools. You might be surprised to realize that most policies also exclude acts of war and nuclear power plant accidents.
Before you close on your home, discuss all your insurance needs with your insurance agent. If you need guidance, your real estate professional can offer advice.